Women promoted at Enterprise Flex-E-Rent
Enterprise Flex-E-Rent is celebrating the promotion of three female employees into level II and III depot manager roles.
All three started their careers in daily rental and climbed the Enterprise career ladder in their own way.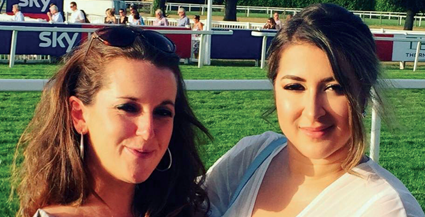 Katie Scott
Katie worked in eight different branches and managed four of them. In 2017, she joined vehicle remarketing and became account manager for Norfolk and Suffolk. She believes her experience as a manager alongside her sales experience complemented each other well and helped her to become a depot manager at Enterprise Flex-E-Rent. During her career she has seen that women in transport can face a number of hurdles. However, she has always had support at Enterprise because it is such a diverse business and actively encourages Women in Leadership.
Anna Braybrooke
Anna passed her MQI just over six months after joining Enterprise in Ipswich and was promoted to assistant manager within the year. She was very sales driven as both a trainee and as an assistant, and she qualified for four 'Euro Elite' trips.
She was involved in opening a new branch in Ipswich town centre, where she became a branch manager for the first time.
After four years in daily rental she was moved to become a risk supervisor. She enjoyed this role, though she missed rental, and successfully applied for the depot manager role at Enterprise Flex-E-Rent Peterborough.
As a female employee, Anna strives to find the balance between being a strong leader while maintaining a positive brand. She has worked in groups with strong female role models who have been exceptionally supportive and always encouraged employees to be confident.
Natalie Sonn
Despite having no previous experience in vehicle rental, Natalie was part of the rental team that opened the Southampton Depot in March 2014. Her background was in customer service, and she has worked for a number of airlines. This experience enabled her to be promoted to Rental Supervisor within 18 months.
She then became an assistant depot manager and ran the depot on a part time basis as the then manager was working part time to ease himself into retirement, before becoming full depot manager.
Natalie has always worked full time alongside raising two children, one with special needs. Enterprise has helped her to maintain the right work life balance by supporting her need for flexibility when she needed it.
Her advice to other Enterprise employees is "take advantage of the fact that there are so many paths to follow in a career journey, and that Enterprise will support everyone to achieve their goals and achieve success once they find a route that they want to stick to. There are so many opportunities and promotion comes from within. Hard work, passion and a lot of determination got me to this point."
Take advantage of the fact that there are so many paths to follow in a career journey.