What do I do?
Alyssa Kreutzer is the UK's only female group rental manager (GRM). Bryony Lomax interviewed her to find out more about what her role involves – and why it's a great career step for Enterprise women.
What does a GRM do?
The GRM position includes many different roles. The main responsibilities are leadership, development of people, and strategic planning to ensure the city grows profitably.
Why should others want to become a GRM?
Being a GRM is running your own sizeable business without actually owning it. The role is varied with so many rewards for hard work. Helping employees develop and be promoted is the proudest I've ever felt as a manager. I enjoy organising marketing or staffing plans for the city and watching them become a success. This role is mentally stimulating with different areas of the business to focus on each day. It is also competitive, which I really enjoy. When I was a trainee I wanted to see my name at the top of the Elite club rankings every month, which I achieved 10 months running. Being a top performer means I get promoted and I love that about Enterprise.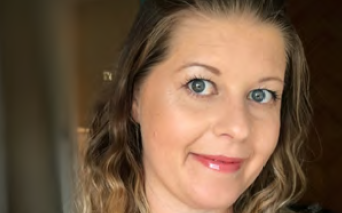 How did you become a GRM, what is your career path?
In 2004 I took the traditional route as a management trainee, was promoted to assistant manager in 2005 and then branch manager in 2007. I built a reputation for being able to turn around underperforming locations. In 2008 I was promoted to branch manager of London Heathrow Airport, where I put all the techniques I'd used before on a much larger scale. I saw the branch grow from 200 cars to 1000 and employees from 10 to 50. This growth helped my promotion to area manager of Heathrow. I then went to our European HQ as the airport development specialist. This role focused on creating processes and introducing brand integrity into our European airports. After the addition of our France and Spain airports and National and Alamo brands, I was promoted to corporate rental manager in 2016.
In April 2017, I was promoted to group rental manager in U4 South. At the time I was six months pregnant so the role came at an interesting time. Our baby, Juniper, came in May and we have since settled into our new home. I love this role and that is mostly down to my team who make it so enjoyable.
How do you balance a young family and being a GRM?
I have a household of equality when it comes to parental responsibility. My husband Rowan is very supportive and understands my career and our need for lots of advance planning. Rowan and I know we aren't perfect parents but being flexible is key. Our team at U4 are also very supportive and understanding.
Want to be a GRM?
Here's some advice to help you along the way!
Look back at the challenging times and see how successful you were in the end, this helps keep things in perspective.
Learn how to drive and motivate yourself in challenging situations.
Just go for it! It's easy to over think decisions, what's the worst that's going to happen if you do something bold?
Don't forget to celebrate!