#thislittlegirlisme is part of a campaign by Inspiring Girls, the charity set up by Miriam Gonzalez Durantez to connect young women with female role models.
On 11th October to mark International Day of the Girl, women all over the world, including celebrities and leaders such as Sheryl Sandberg, shared photographs of themselves from when they were girls along with the advice they would give those younger versions of themselves if they could talk to them now.
At Enterprise, Vehicle Services Manager, Sonya Lawson shared her own story.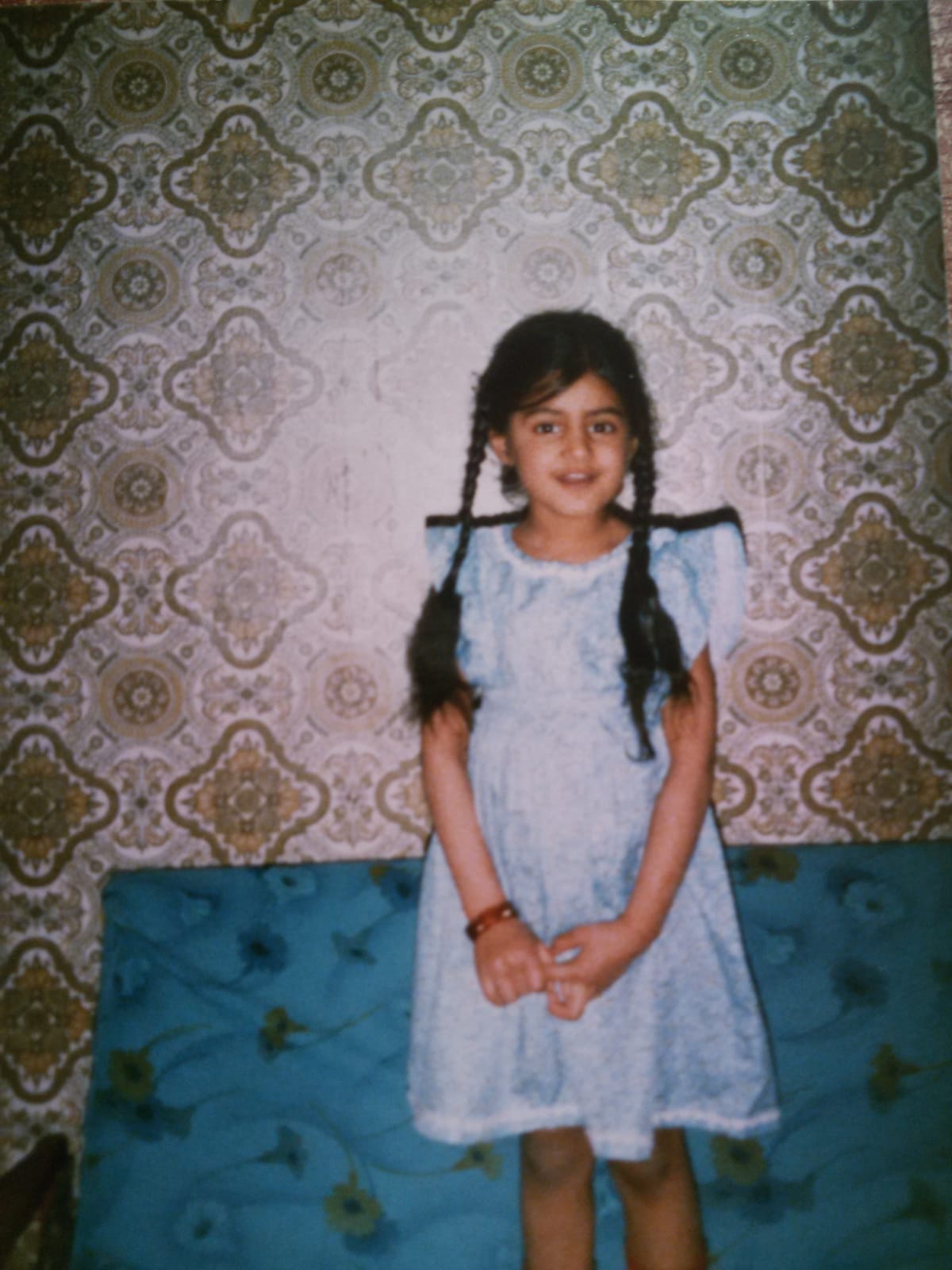 This little girl is me. She was born into a working class Sikh household in the Midlands and was one of three children. She was raised with strong values; work hard, pray to God and help those in need (Kirat karo, naam japo, vand chako). 
She didn't always see complete equality in her house, but her mum and dad worked very hard. They shared loads inside and outside the house (not a common trait in Indian households now, let alone three to four decades ago) to bring up their kids within limited means.
She was taught to study hard and focus on her grades, which didn't always come naturally to her. She had to work very hard and as a result, she did well academically.
She loved to dance, watch Bollywood movies and laugh her heart out watching sitcoms (she still does).
She wasn't sure of what she wanted to be when she grew up: the professional choices ranged from a teacher, to a Bollywood Actress!
She always knew she'd go to university and have a career. After completing her degree she set out to get a career in retail.
She went for an interview where the interviewer told her to speak up. That shook her nerves, she felt her face go red and her heart pounded.
He said she would not amount to anything if she didn't pull herself together. She made an excuse and mid interview walked out, her nerves and insecurities getting the better of her.
She faced many hurdles with her health along the way, and many, many marriage proposals….. so to get away from all of this attention she moved to London.
With coaching and mentoring from her mother and by doing an extra prayer with meditation before each interview, she got a graduate job at Enterprise (much to her father's disappointment).
"To all the girls out there find your winning formula. It doesn't matter where you are from but where you are going."
She realised she had a skill for cleaning cars which came as a surprise to her. Her logical way of thinking enabled her to quickly create relationships, and work her way to promotions.
She would walk into meetings nervous as she often worked in a male oriented environment without anyone who looked like her. Imposter syndrome would often kick in.
She overcame this by creating her mantra - her winning formula = faith + passion + integrity (something she learned from her mother).
Along the way she got married. To all the girls out there, find your winning formula. It doesn't matter where you are from but where you are going.
However, there are still hard days, days when imposter syndrome sets in and she doubts herself. Whether she is achieving enough to make her family proud. Whether she is liked by her seniors and her team. Whether she knows enough. And is she learning enough? Whether she is a good friend, wife, daughter.
Whether she is enough?
Here is the answer all little girls should know: " You ARE enough; You Will find your way and You WILL shine "
Why am I telling you this? Because 70% of girls feel more confident about their futures after hearing from women role models.
I encourage all the fabulous women in my network to participate in this campaign by Inspiring Girls Internationally
I share because 93% of girls feel more confident about their future after hearing from female role models, I hope there is inspiration you can take from my journey so far!
Life lessons: 
Work hard and give your 100% to any task.
Don't be afraid to fail.
Upskill.
Value health, family and friends.
Don't compare.
Believe in yourself.
If you're not given a seat at the table, pull up your own chair. Even if you're there because you're a minority, use your voice!
Enjoy the ride.
You do you. Embrace who you are and where you're from - it makes your heart happy and authenticity always wins.
Stay in your lane and show yourself the kindness you offer others.