Lucky 13
Enterprise Rent-A-Car UK has been recognised by The Times for the 13th year as one of The Top 50 companies for women. Congratulations to all the men and women that have made this possible.
Each year, I am asked why we make the Top 50 and what we are doing that makes our business stand out. What is our 'secret sauce'?
I want to start with our values, especially 'our doors are open.' Diversity and inclusion are core to our Cultural Compass, which are the values that guide our business. Externally, it is easy to see how our senior leaders work to embed diversity through our Jack Taylor Founding Values Award and that our senior leadership team champions the six diversity strands. Our business case and strategy around diversity are clear.
Ensuring our senior management team is diverse is critical for performance, and we continually strive towards this goal. Our Diversity Scorecard is an impressive play book to help managers across the groups to support the development of diverse, gender balanced teams.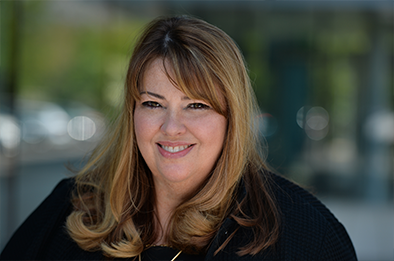 As a company that mostly promotes from within, we always start with our talent. We need an inclusive strategy to recruit, develop and promote the best people. Today 53% of university graduates are women. That is why we hire from over 100 universities in the UK and why we work with many universities on women's programmes.
Our industry is tough – how do we attract women to the automotive or transport industry? We focus on career opportunity and development to reach our inspirational target of 50/50 hiring. Women are ambitious, and we communicate the opportunity for success at Enterprise.
How we develop and support talented women through our internal promotion process also stands out. We have great examples of mentoring and sponsorship and many of our employees take part in external mentoring programmes such as Bridge Builders and Girls Out Loud.
The dedication and time that each group puts forward in their diversity teams and events is impressive. According to our FY17 RADAR report (Reporting All Diversity Activity Regionally), 43% of our diversity events were gender related. This is terrific participation! It is also another example of what makes us different – measurement. At Enterprise, we like clear metrics!
People that visit Enterprise see that diversity and inclusion is just part of the business. I have been told by visitors to our national diversity team meetings that we are different because we focus on how to make actual change, not just make ourselves look better.
Some of our policies, such as our AWAs (alternative work arrangements), phase-back policy, maternity and family coaching, maternity pay or shared parental leave, are also viewed favourably. We listen and engage with employees through engagement surveys, DRIVE and our diversity teams.
Above all, our men and women live our values every day, serving our customers and developing their teams. This is a journey and we still have a lot of road left.