From summer intern to HR & Global Mobility Specialist, Rosie Stelfox shares her inspiring success story
I graduated from Stirling University in 2013 with a BA in Criminology and Sociology and I was unsure where this would take me. Criminology roles are hard to come by (thanks CSI) and I knew I wanted to be in some sort of business role.
I had been accepted to start my MSc in Human Resource Management at Strathclyde University when I came across the Enterprise Management Training Programme through a workshop led by Mark Darley (Scotland and Northern Ireland HR Manager) for one of my university modules.
I really enjoyed it and applied for a job.
I was accepted as a three-month summer intern, after being successful through the interview, branch visit and assessment centre, and here I am eight years later.
My first role was in the Glasgow City branch where all the interns were treated as equals to those on the Management Trainee Programme. This helped us see the positive impact we were having on the business.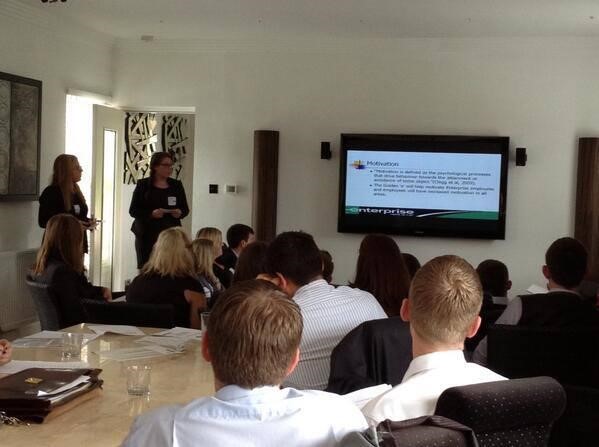 Enterprise offered me the opportunity to stay on part time while I was working on my MSc as a Campus Brand Manager for Strathclyde University, attending careers fairs and events and sharing the opportunities available at Enterprise.
Course work continued alongside and I also undertook a placement with the Army Personnel Centre  – it was a tiring year.
Staying with Enterprise in a part time role enabled me to come back onto the official graduate programme after I graduated. I passed my MQi straight away and was promoted to Management Assistant.
There were a few bumps along the way: an official Management Trainee needs to have a driving licence, which I did not at that point. However my management team couldn't have been more understanding and I eventually passed my driving test.
"I was accepted as a three-month summer intern, and here I am eight years later"
At this point I was ready to step up and start interviewing for promotion. It didn't happen immediately. I worked on the feedback given to me and after a few knock backs I joined the Paisley branch as an Assistant Manager where I learned all about the logistics of running a branch.
Shortly after, I was promoted again to our flagship Glasgow City Centre branch. I was back where my journey had begun, now as one of three Assistant Managers.
What I had learned in my first two branches then led me to Glasgow Airport, where I joined a team of three Assistant Managers running a busy international airport location.
Then an opportunity arose to put my MSc to good use: an opening for HR Generalist for Scotland and Northern Ireland. I applied and successfully joined the HR team.
This has been a fantastic learning experience and allowed me to develop skills I gained during my rental career - customer service, sales - and enabling me to contribute to some amazing projects, such as the Workday and Dayforce roll outs.
Every day has been different, especially since COVID-19 and helping keep our employees safe. This is a role that has taken me out of my comfort zone. For example, I had never stood in front of a large audience until I was asked to present an award at the 2019 Scottish Women's Awards.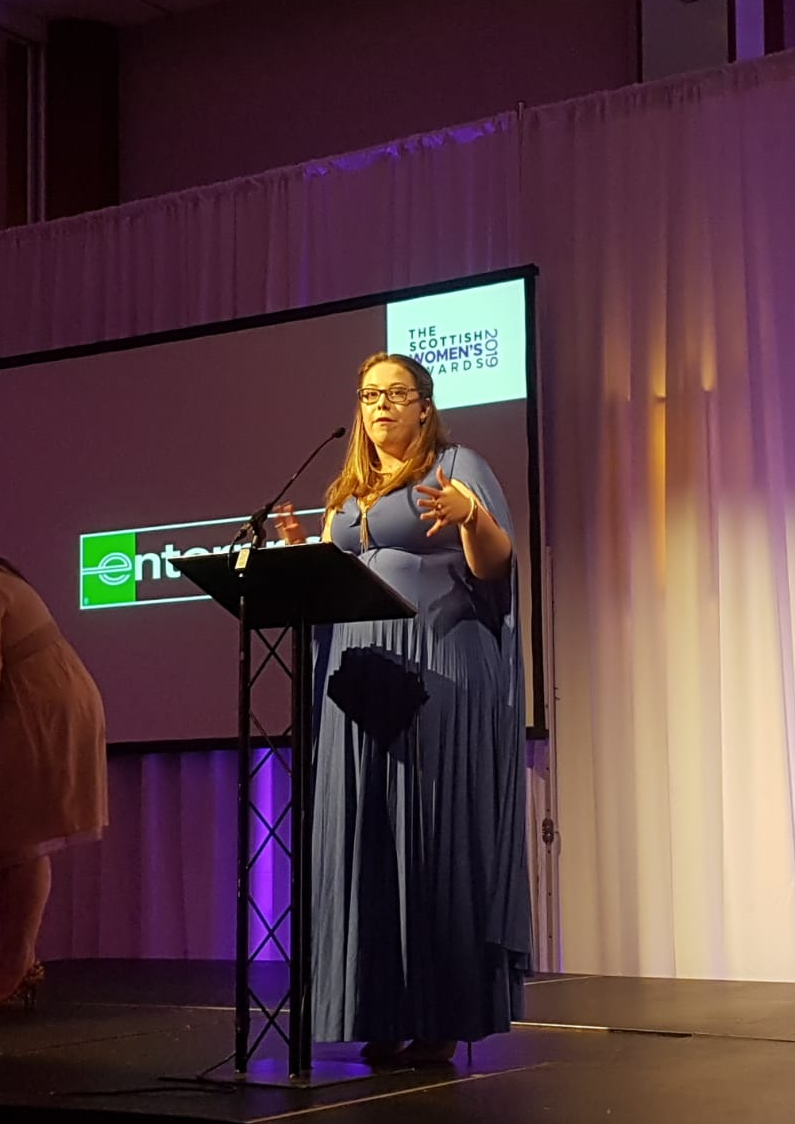 I've also been involved in lots of extra-curricular activities, becoming a mentor to a refugee and I am now part of Enterprise's national Team Pudsey!
Recently I started my sixth role working at Enterprise, moving into the European Team as a HR and Global Mobility Specialist. I would never have dreamed this was possible when I started as a summer intern with a three-month contract, but at Enterprise, I have learned that anything is possible.