Believe in yourself – and the bigger picture
Recently promoted to Area Manager, we caught up with Jourdan Russell to learn more about what motivates her – and the importance of believing in yourself and the bigger picture.
What attracted you to work at Enterprise?
I was excited by the career progression and longevity that is possible with a global company. Enterprise has branches everywhere and this brings so many options. There is potential to get a job in a completely different part of the world, which is an opportunity that I would love to consider some day.
What was it like when you joined as a Management Trainee?
I never thought that it was about renting cars for a living. I wanted a career and to do well and this is where I focused when I was doing the basics like preparing the cars. It's key to look ahead and see the bigger picture. Cleaning cars is just for a very short time, then there is enormous opportunity to move on.
Tell us about your career progress
I started as an intern at university during my placement year. I worked for 12 months and the went back to university. I worked hard and focused on understanding the business. I made a point of reaching out to the right people and asking lots of questions. I made sure I had a good relationship with the branch manager because that's the role I wanted, and I felt it was important to learn as much as possible about what they did.
What prompted you to apply for the area manager role?
I'd managed four different branches as a branch manager, and it seemed like the natural next step for me. My branches were all top-performing and I had built great teams at all of them. I thought I could do that as an area manager. I thought I could see a common denominator which was me. You must have the self-belief and that has come working for Enterprise. I always worried about failing, not doing a good job and everything coming crashing down! When I realised it didn't crash down and go wrong and that it was me doing it – that's a key moment.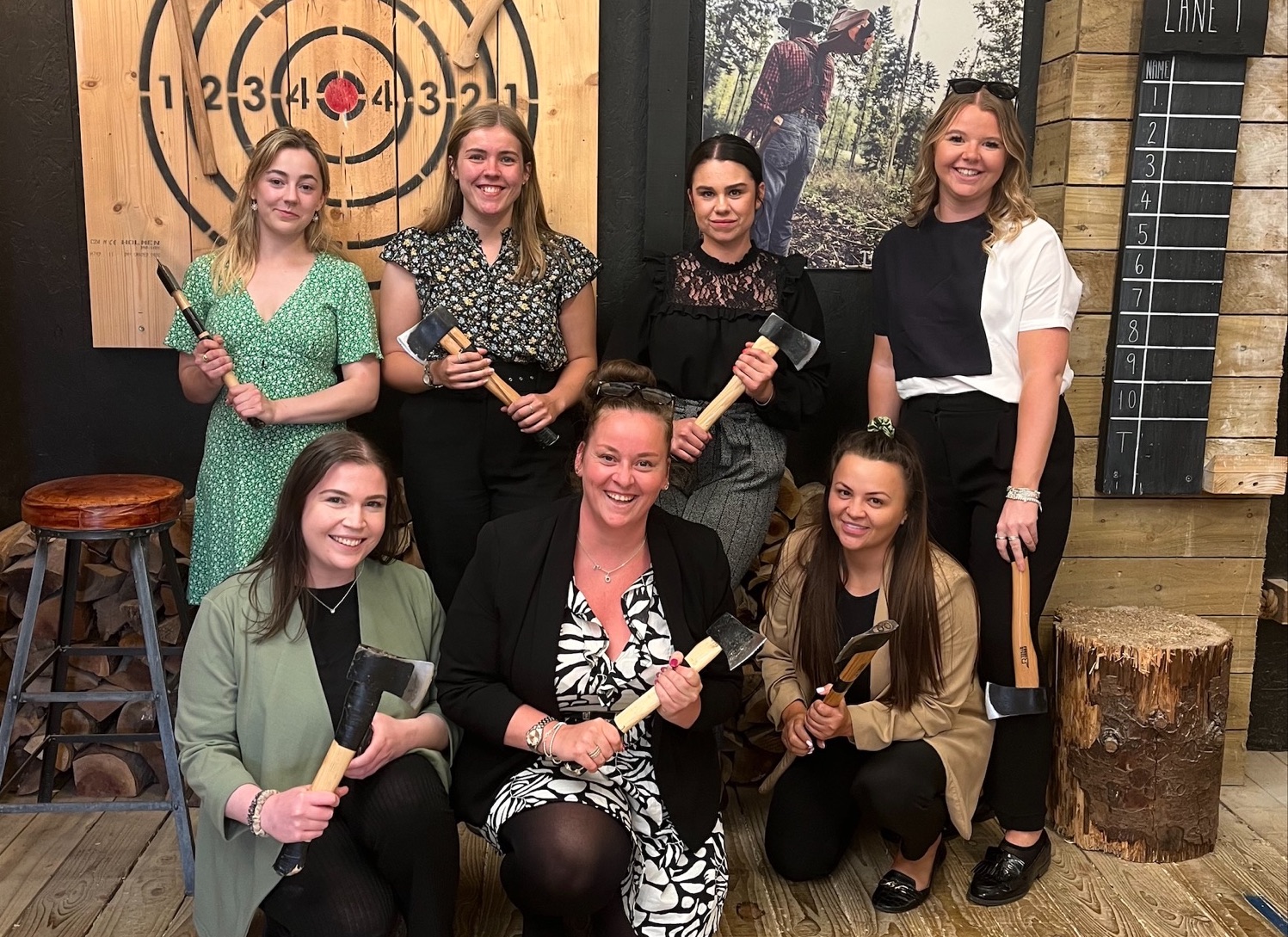 "Enterprise works hard to make sure that women feel confident"
What helps you to work through moments of doubt?
Enterprise works hard to make sure that women feel confident. There are plenty of women city managers and area managers and we're encouraged to have a go at new opportunities and given support. It's probably partly being female – the stereotype is that women wait longer to be completely ready before applying for a big role, and that women might worry more about fitting in. Managing four branches helped me realise that I could inspire others and that I could pass on the skills I'd learnt as well.
What are the new challenges of being an area manager?
Communication with the teams is essential because I'm not always in the branches to see what's going on. I need to be approachable so that my branch teams call and ask for help when they need to. I had an area manager that inspired me: I could ask them anything, and I didn't think I'd look stupid even if it was something that maybe I should have known.
Tell us about your area, what's interesting about it?
My area covers Telford, Wrexham, Shrewsbury, Northwich, Oswestry – all parts of Shropshire. Some parts are quite rural while others are very industrial - around Telford for example. That makes it interesting in terms of the vehicle mix and the customers. It's a very broad base.
The branches are quite far away from each other: it's an hour and 40 minutes from one end of my area to the other. I have to be creative thinking about how everyone is going to work as one team when they are an hour or more from one another. We can't move staff around easily, so the geography is a big consideration.
"I've learned the important of resilience and patience. Keep going for the jobs you want and accept what happens as something potentially positive"
Was it easy applying for the area manager role?
I was promoted three months ago, and I made three separate area manager applications!  I knew that eventually I would get there. I took every rejection as a learning curve rather than a personal gesture. I would try to learn from the interview. As always, it worked out best in the end because I got the job that meant that I didn't need to move house.
What's next?
I want to apply for a city manager job once I show how well I am performing as an area manager. I need more experience of different areas and I know I need to have the performance in terms of customer service, team and the financials – and I will get there.
What have you learned from your career at Enterprise so far?
I've learned the important of resilience and patience. Keep going for the jobs you want and accept what happens as something potentially positive.
You've got to learn how to manage different people differently. You've got to pick up on how people like to be managed and adapt to them. I've got it wrong plenty of times!
Get to know people on a personal level. Find out about their lives outside of work. Don't be afraid to ask what motivates them and how they like to be managed. People will tell you and it matters. It's usually the truth and generally not what you want to hear but it's so valuable.
When I started, I took everything personally and it affected my performance and motivation. Now I know some things are not meant to be and it's all about learning. It's an easy option to get despondent and give up. I've realised that if I'm not right for one job then that doesn't mean you're not right for anything.
Finally, you've got to have the right brand and reputation and be seen as a team player.
If you are interested in a career with Enterprise, please visit our recruitment website at careers.enterprise.co.uk