Promotion, promotion…. relocation, relocation
Recently promoted to Area Manager, Emma Higbee moved from Surrey to Norwich the day before taking up her new position. She talks to DRIVE about her career motivation and finding her feet in new places and new roles.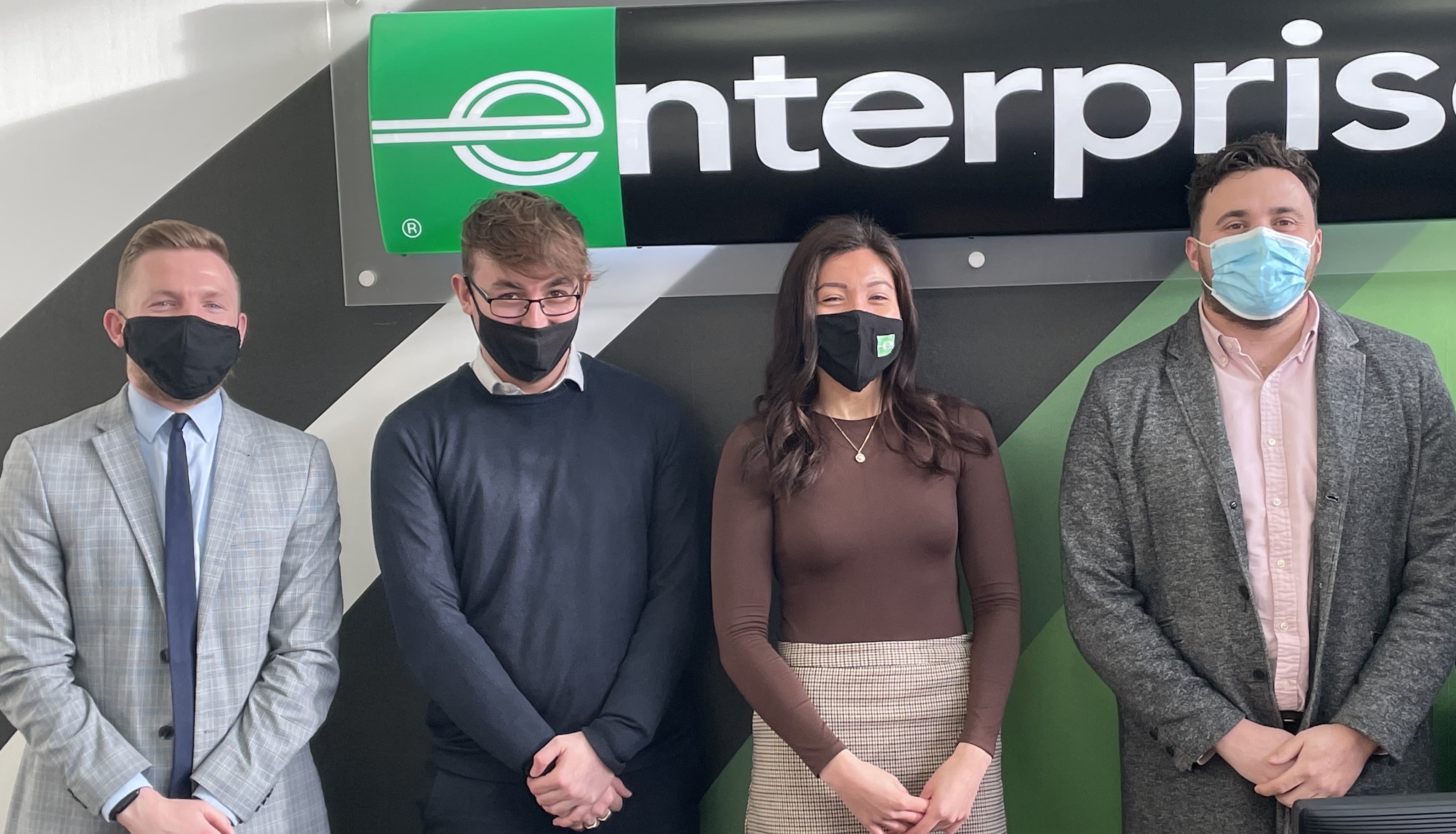 "I focus on how I can make an impact and be seen to be adding something"
DRIVE: Moving to a completely new part of the UK the day before starting a new role is quite sudden. How is it going with the new home and new job?
Emma: I'm really settled in my role now though the scale of what I've done is starting to sink in. My grandparents live in Norfolk, so I knew it from summer holidays. It felt familiar like it was meant to.
DRIVE: How did you manage the relocation process?
Emma: HR talked me through my options and the relocation package. I reached out to my friends and mentors for advice, and everyone helped me. Friends outside of Enterprise told me that relocating was one of the best things that they had done – because you can always come back! Enterprise HR helped me to navigate the first few days. I found a temporary place so that I could figure out where I wanted to live more permanently. It is quite daunting to move far away but it's also quite simple to find a place. Alyssa Kreutzer – my line manager – was very helpful and talked me through how to plan my first few days.
DRIVE: Tell us about your Area Manager role.
Emma: I'd been a Branch Manager in Epsom for a while, and I felt ready for the next step. Norwich was the third area manager job that I applied for, with each interview I learned more until I got the role. I am responsible for six branches in Norwich, Lowestoft, Great Yarmouth, Thetford and Dearham which is quite spread out.
DRIVE: How is being an Area Manager different to working in a branch?
Emma: As a Branch Manager you can directly influence everything. Now my support is to support my team of managers and assistants and ensure they have ownership. Clear communication is essential to ensure the message reaches everyone and is consistent. I must be structured with time and priorities and avoid getting stuck on things that aren't important or to get too involved with an individual branch. My role is to develop the leadership skills of my team and ensure they are also focused on team development.
DRIVE: What is a typical day like?
Emma: Strong planning is vital, and I focus on what I need to do to ensure the branches are following through on the service plan. I try to visit one or two branches every day to see people face to face. We're a very close-knit community. I'm still building relationships with my managers and earning respect. I focus on how I can make an impact and be seen to be adding something. Every week we all meet for a 'growth' meeting together – and every month for a branch managers' meeting. It's very fun.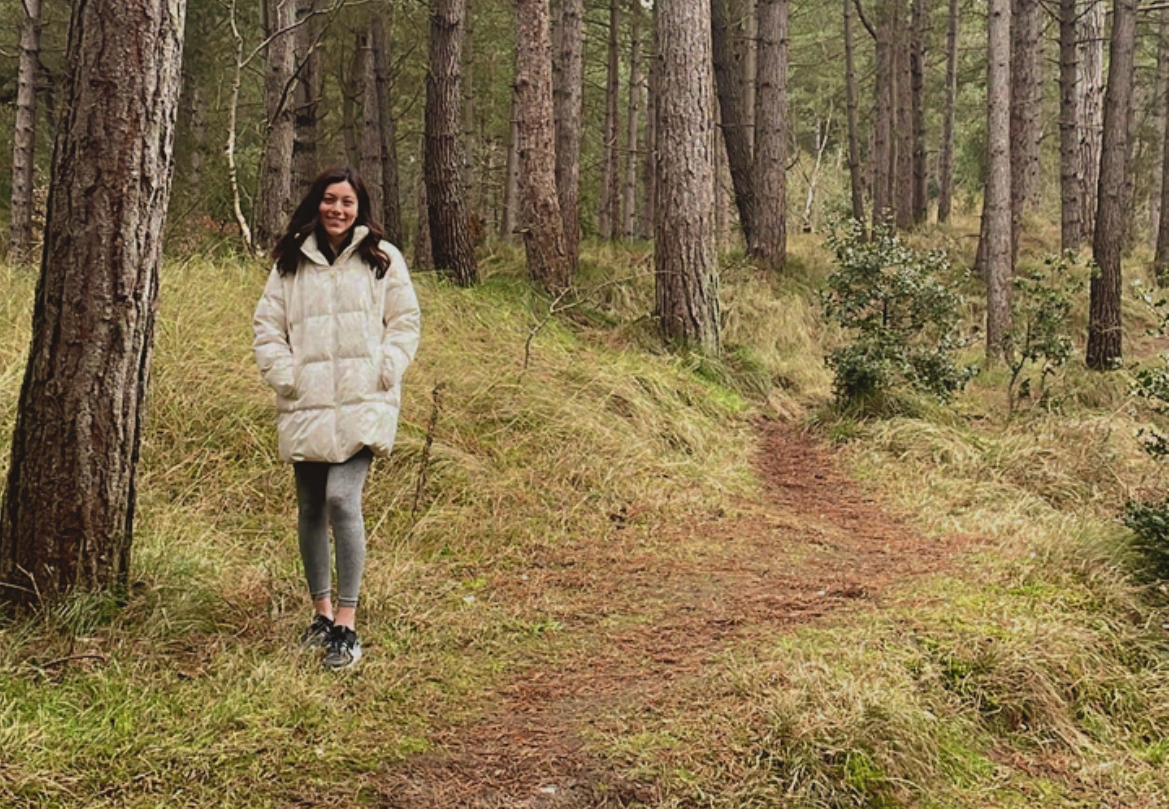 "You need to be open to move to different parts of the business. You also need to be visible"
DRIVE: Tell us more about how you came to work at Enterprise.
Emma: I studied French and Spanish at Sussex University and I met Enterprise at a careers fair. I then went on a branch visit and liked it. I've now been with Enterprise six years, starting in Brighton, then Worthing. Then I was promoted to Branch Manager at Horsham. Then I moved to a much bigger operation in Crawley. We grew it up to 200 cars and focused on getting the best service scores. Two months later I was asked to take on the Epsom branch.
DRIVE: That's a lot of moves! Did you want to stay in the same area for the promotion?
Emma: I decided I was going to move to where the Area Manager job took me. Ideally, I wanted to stay in the Southeast. But I was also excited for a fresh start and a step forward. Moving to Norwich I've learnt that I can come into a situation where I don't know anyone and be effective and have impact.
DRIVE: What do you think it takes to stay on an ambitious career path?
Emma: Flexibility is important and allows you to enhance your career. You need to be open to move to different parts of the business. You also need to be visible. I was part of the Women in Leadership committee in my region. I took on a public speaking role which put me in front of heads of department who had never met me, and I had visibility with Ryan Johnson, our UK &ROI MD.
DRIVE: So, what next?
Emma: My goal is to prove my performance in this area and then maybe look at another area – perhaps around London? There is no time scale. Right now I have an amazing team who are very motivated to succeed and deliver the plans we have in place. I'm looking two years ahead – and then who knows?
DRIVE: What advice do you have for others wanting to fast track their career?
Emma: Take every opportunity that puts you outside your 'box' or comfort zone. This also includes your role. At the same time, reach out to people for advice, and ask lots of questions so you get the help you need. Keep challenging yourself. It is easy to get boxed into the branch manager life so keep opening yourself up to opportunities. Nothing is permanent so be open to moving to a new area for that perfect opportunity. Norwich is a temporary move for now and a chance to do something different.