A day to #PRESSFORPROGRESS
Thursday 8th March 2018 saw a day of celebration as International Women's Day highlighted the social, economic, cultural and political achievement of women.
This year's IWD theme - #PressForProgress - encouraged the world to think constructively about how we can achieve positive change.
Across the business, teams sent out strong messages calling for gender parity, a step which in turn contributes towards achieving the ultimate goal of gender equality.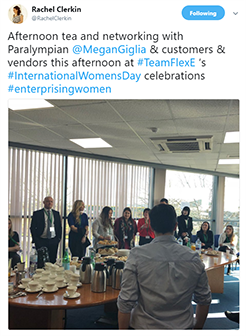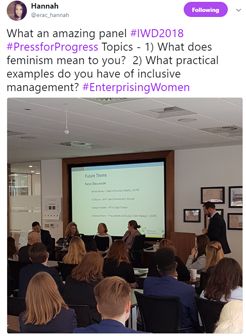 At EU99, Enterprising Women hosted a number of insightful speakers who each provided a different perspective.
Royal Holloway University researcher Dr Matthew Smith gave a talk on the ten milestones on the road to women getting the vote.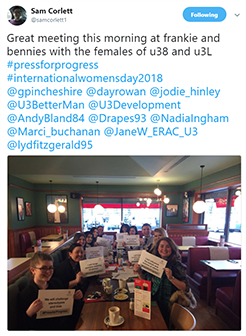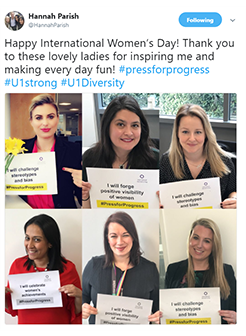 Our Enterprise Procurement & Supply Chain Manager for UK & Ireland, Vanessa Moore, shared her career story.
The session concluded with a panel discussion on 'what does feminism mean to you?' and 'what examples do you have of inclusive management?' which involved Adrian Bewley, Head of Business Mobility, Jill Boone, Assistant Vice President of Talent Development for Europe, Teresa Holderer, Head of Legal for Europe, and Vanessa Moore.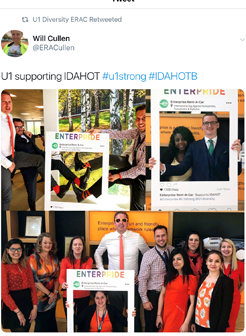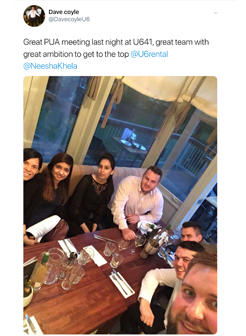 We can all play a part by continuing the conversation, pledging our support, challenging convention, and encouraging our male and female colleagues equally. What can you do to #PressForProgress constructively in your day to day role?