Having three Enterprise careers in one
In just under five years, Georgie Crockford has been an EBS recovery specialist, a HR generalist – and now an assistant manager at Aldershot. How did she do it? Here is her story.
I had just finished university and I was careerhungry. I wanted to be with a company where I could really progress.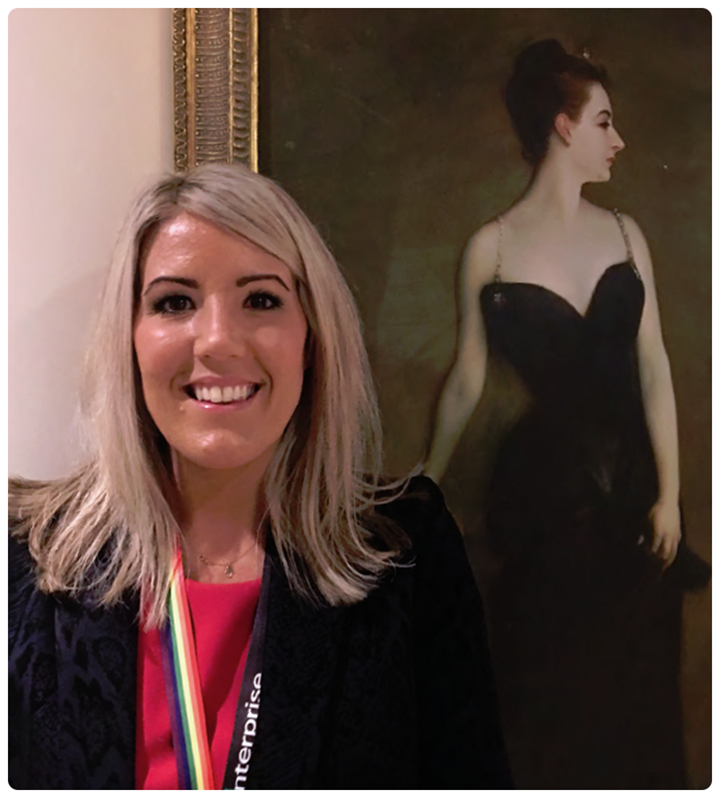 "I started working at EBS as a recovery specialist negotiating settlements with insurance companies. It was quite hard: there were many difficult conversations and I had to learn how to stand my ground and be firm while building relationships. It was good fun!
"At the same time I really liked the sound of working in HR because of the employee development opportunities. So I approached HR to get work experience. I took telephone interviews, read CVs and called up candidates, went to recruitment fairs and generally helped out.
"I then applied for jobs in HR. First I interviewed for a role with Leigh Lafever-Ayer at UK99 and she suggested I should apply for a position as a HR generalist. Then came two more applications before I was offered a position and took it. Corrisa Warren and Beth Freemantle, who work in HR at EBS, both supported me through the process and made sure I kept trying.
"Being a HR generalist was a dream come true. I worked closely with seven area managers and the group rental manager and I learned so much.
"It was seeing the impact of area managers on employee development that made me want to go into rental and become an area manager.
"I felt that I could have more of an impact on people as individuals working with them as part of my own team.
"I did a taster week at the Aldershot branch and I loved it! It was really hard for me to leave HR and I did worry about the risk. What if I wasn't good at sales? Taking the jump from HR was a big decision.
"The HR team encouraged me to go for it, and gave me the confidence that I would be good in rental. They were very supportive.
"The taster week also made me realise that I really missed working with customers.
"Before I could transfer, as an existing employee I had to show that I had the right aptitudes for working in rental. I also helped to train up the person who was going to replace me in HR.
"Then I started as an MT in Aldershot and after a few months I moved to Heathrow on the best person programme. I was promoted to team leader, and quickly after to management assistant. I then applied for the assistant manager job at Aldershot – and got it!
"I've learned you have to stay focused and to remember your dream if you're going to get it. Keep at it – keep dreaming of where you want to be and you will achieve your end goal.
It was seeing the impact of area managers on employee development that made me want to go into rental and become an area manager. reputation. I always say: apply for positions, go for the experience, take the feedback.