Getting to know… Tori Patrick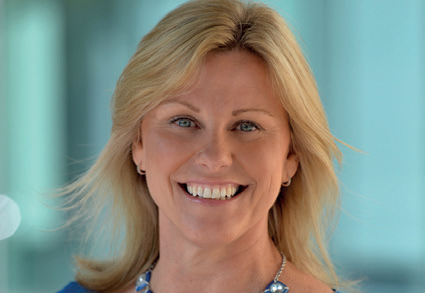 What's your Enterprise Job Title?
VP of European Airports
Where are you from?
I was born in New Jersey and I spent most of my adult life in Florida
What are you most proud of?
My family
What's the hardest lesson you've learned?
Don't sweat the small stuff. Life is too short. Enjoy.
What are your hobbies?
Boot camp, golf, reading, vacationing
What types of activities do you enjoy outside of work?
Spending time with my daughters and my husband
What is your favourite…
Food – Mexican
Sports – College sports: Go Gators
Movie/Book – Too many great ones, I can't narrow it down
TV show – I love a good cop show/suspense drama. I also love reality TV, The Real Housewives of Anywhere, really.
Which is worse to regret: a mistake you made or not having tried something?
Not having tried!
Where is your favourite place to visit?
It is hard for me to pick one place. Vacationing is one of my favourite things to do.
Are you a night owl or an early bird?
Early bird
What motivates you?
My family and achieving results
What do you value most?
Family time
How would you spend a free day?
Spending time with my family and then relaxing while watching a great TV show