Getting to know the new VP European Rental Operations
The newly appointed Vice President of European Rental Operations, Tori Patrick, is taking on an exciting new challenge as she plays a pivotal role in shaping the direction of the European business. She is inspiring colleagues with her reputation for strong leadership, strategic thinking, and a determined drive for results.
DRIVE caught up with Tori to find out about her new role, moving to Europe, career advice for aspiring female leaders, and more.
"It's about encouraging people to be better than they think possible"
In her new role, Tori sits on the European leadership team to steer key initiatives, such as Enterprise's electric vehicle strategy and out-of-hours rentals.
Each day brings its own unique set of challenges and opportunities as she supports country heads, General Managers and support teams in the UK, Ireland, France, Spain and Germany. She works closely with counterparts at Enterprise Holdings' global head office in St. Louis, Missouri to represent Europe's voice in strategic planning.
She says, "It's important that we collaborate across the business to share ideas, best practice and find solutions together."
It's been nine years since Tori first moved to Europe after she heard about an opportunity to develop the car rental company's European airport business from the ground up, by leading the introduction of new technologies, managing its revenue and striving for operational excellence.
"I'd never been to Europe, so it was a big move for me, but also an incredible opportunity, and I decided to go for it," she said.
Leaving the highly developed, well-oiled machine of Florida airports, she was under no illusion that the new role would not be easy. Her and her teams' hard work paid off as they made significant jumps in customer service scores, number of vehicles rented, and profitability.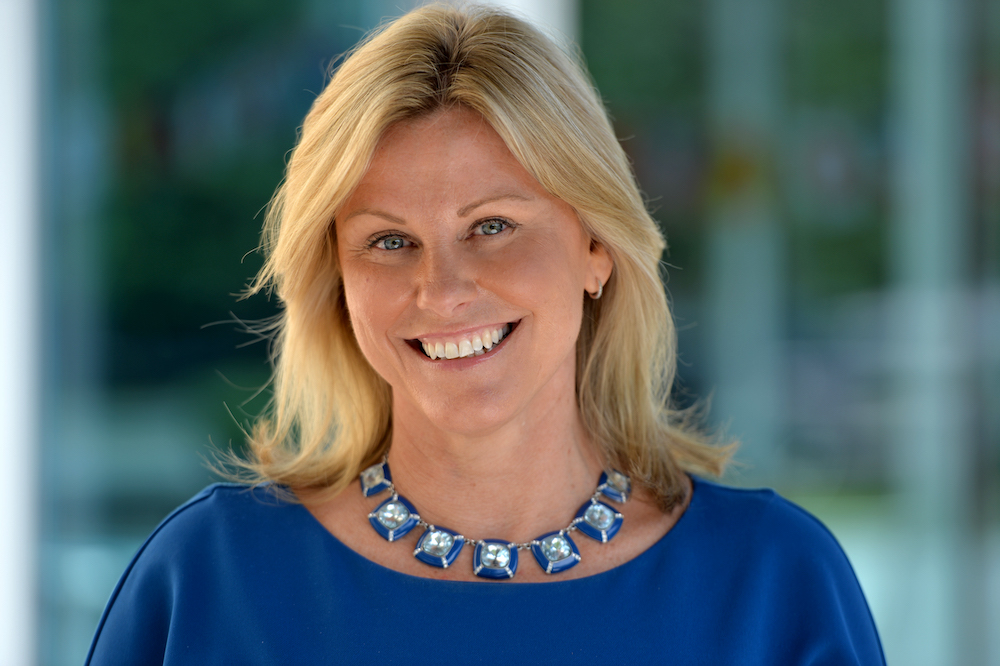 Tori's leadership has been tested over the years, especially during the Covid-19 outbreak. As the world went into lockdown and many people were told to 'stay home' and not travel, leading the airport business suddenly became more complex.
"The pandemic impacted travel like never before, especially in our airport locations. We re-negotiated airport contracts and moved employees to city locations where we were renting cars. We had to completely shift our focus to adapt to the 'new normal'," Tori said. "There will always be things you can't control. It's about learning to focus on what you can control to get the best results."
It's her response to difficult situations that has earned Tori a reputation at Enterprise for strong leadership. She describes herself as someone who, "Strives to listen, create trust, show empathy, and allow people to bring their whole selves to work."
She adds, "It's also about encouraging people to be better than they think possible. I'm privileged to lead so many incredible people across the business in multiple countries, many of whom have gone on to be senior associates themselves."
Tori has taken inspiration from fellow colleagues in the business. Her long-standing friend and mentor Bridget Long, Senior Vice President of Enterprise's North Central Operations in the U.S., is one example. Sharing a similar mantra of 'thrilled but not satisfied', they push themselves and others to reach new heights.
"I admire her business acumen, putting people first and making smart decisions that drive performance," Tori says.
"It's important that we collaborate across the business to share ideas, best practice and find solutions together"
Tori is also surrounded by inspiring leaders outside Enterprise. One example is through her involvement on the board of Your Sanctuary, a charity that offers support, refuge and empowerment to survivors of domestic abuse. In that role, she is exposed to different perspectives on business leadership as she works with fellow board members to support women in the community.
Tori's various career moves, including her latest role, have added to her toolbox of knowledge and shaped her into the inspirational leader that she is today.
As a passionate advocate for gender equality, especially in the workplace, she is committed to using her own career experiences to empower other women to achieve their ambitions.
Her advice to those who hope to follow a similar career path is to talk through the potential job roles, compensation, and locations with your family so when the right opportunity comes along, you have their support to throw your hat in the ring. In addition, she advises people to set goals with their manager. Showcase your strengths, skills and wins and make it clear when you're ready for the next challenge.
"Your career is important to you, and it could take you anywhere," she says. "Take risks, relocate, and set intentions with the people around you."