Career opportunity: revenue management
What does it take to be successful in revenue management? DRIVE caught up with two successful women in the team to find out.
Rebecca Dickinson is a Lead Revenue Manager, who supports our franchise network and countries across Europe, Middle East and Brazil.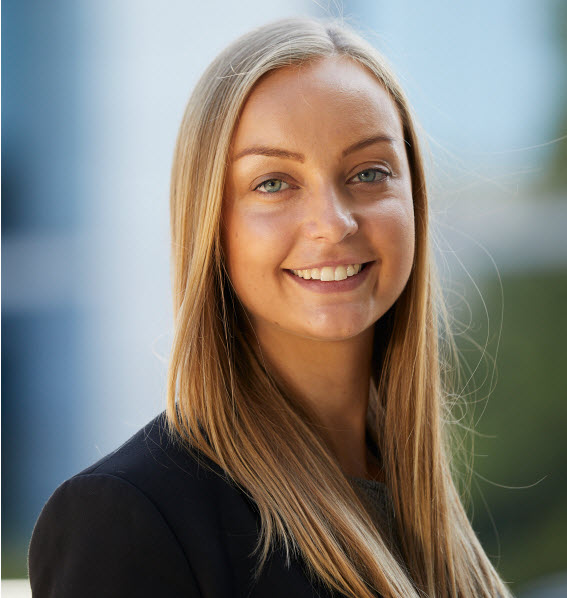 "There is a misconception revenue management is just pricing but there is so much more"
Can you tell me about your role?
A large part of the role is forecasting, planning and strategy management for the short, medium and long term. There is a misconception revenue management is just pricing but we provide insight into revenue performance, identify opportunities to generate more revenue, which will include recommendations around fleet planning. We also monitor competitors, watch for market changes and identify opportunities to adjust strategy to maximise revenue performance.
Can you tell me a little bit about your career history at Enterprise?
I graduated from Southampton University and studied Geography – I'm a big map fan! I started in daily rental as a Management Trainee and was promoted to Assistant Manager at our Exotics branch. I wanted to develop my management skills so I moved to Heathrow as an Assistant Manager for 12 months. I was then promoted to Branch Manager of a new location where we saw great success with TSQi and profit and then about nine months later, I got a call about an opportunity to join revenue management. 
I've been with revenue management for the past four years and I currently look after the revenue management strategy for Southeast Europe. Previously I've worked with multiple groups across the UK, Ireland and Paris.
What are the career opportunities?
The career path and structure is similar to daily rental. You join as a Revenue Management Specialist on a programme to develop your appropriate skill set. The next promotion is to Senior Specialist and then Lead Revenue Manager. From there the next move would be to Regional Revenue Manager.

What does it take to be successful? What are the key skills?
we teach you everything you need to succeed. One of the most important skillsets is to be an effective communicator. We are supporting our level III and IV team and ensuring they have all the information needed to make decisions in their business. Bringing revenue opportunities to their attention is key so you need to be able to articulate your message clearly and effectively to become an effective business partner. You also need analytical skills and to be organised and structured, ensuring you manage you time well, proactively.
What do you like most about working in revenue management?
You can have a huge impact on the business which is exciting and gives you lots of visibility and exposure to different parts of the business. The department is constantly evolving and innovating which is also exciting. 
What advice would you give to anyone interested?
Keep asking questions and always feel you can reach out to us and learn more about our opportunities. 
Gabriella Dombi is a Lead Revenue Manager who interacts closely with branch operational teams, group leadership and country managers.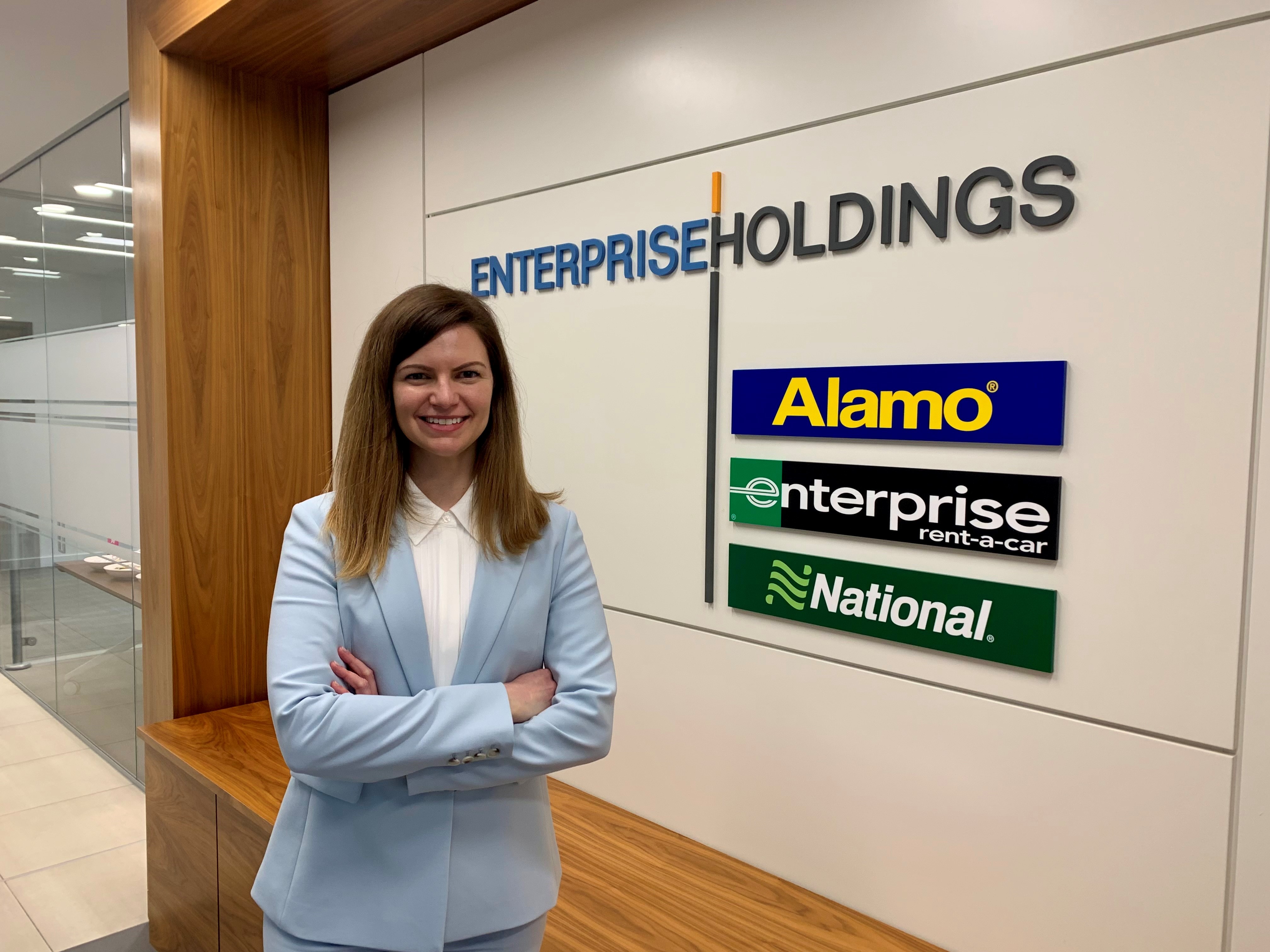 "I love that this is a versatile role where each day is different"
Can you tell me about your career journey? 
I was born and raised in Hungary and studied in Germany. After completing a master's in business I started my career with Enterprise as part of the Management Trainee programme in our home city operations. I then moved to Frankfurt airport where I was quickly promoted to Assistant Manager. I was there for nine months when the revenue management team came to visit and I learned about the department. A few months later a position became available and I successfully applied.
After two promotions within revenue management I am now a Lead Revenue Management Specialist with my eyes set on a future Level III position. My role involves interacting closely with our branch operational teams, group leadership and country managers as it relates to demand forecasting, pricing, fleet planning and many other aspects of our day-to-day operations. In addition, I am actively involved with other divisions of the business which helps me ensure that recommendations I make to group leadership are as strategic as possible.
What does a typical week look like in your role?
My days and weeks vary depending on the business needs. Each day starts reviewing the previous day's performance across the locations I support. After my morning triage reporting and calls I spend a significant amount of time on future planning. Most days, my afternoons are committed to long term forecasting and pricing strategy review. In addition, I am frequently hosting fleet planning conversations on a weekly basis to ensure we match the demand we have with the supply the operations have. Depending on the time of year (Easter, summer peak, Christmas etc) the amount of time that I spend varies as we are always looking to maximise the impact of our pricing decisions based on consumer behaviour.
How many are in the team?
We have about 48 employees in the department, and we are often looking to add to our team as people are successfully promoted. The department is broken into smaller teams looking after different corporate and franchise countries.
What do you love most about working in revenue management?
I love that this is a versatile role where each day is different. I enjoy working with many people from different departments and backgrounds, including the revenue management team here in the UK and the US.
What advice would you give someone who may want to work in the team?
Say yes – the doors will be open. You are welcome to reach out to any of us if you would like to find out more. Our department brings together people with a range of experiences. Some have operational experience and some have an analytical background. You need to be a logical thinker and good communicator, but we will teach you the rest.
And finally, what do you like to do in your spare time?
I like to travel and experience new cultures. This has become harder during the pandemic. I like to stay fit and healthy and enjoy running, gym, yoga. I enjoy challenging myself by running in 10k and half marathon events. I have also learnt to play golf during the pandemic.