Balancing work and religion
Ramadan is the ninth month of the Islamic calendar and is observed by Muslims worldwide as a month of fasting. This year, Ramadan began on the 15th May. The fast will run for 30 days and will roughly last for 17 hours a day, starting from before dawn to sunset.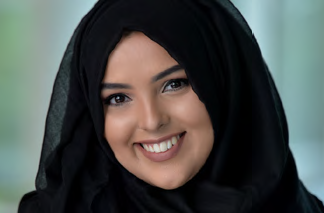 Ramadan is very important to me as is my performance at work. This year will mark my fourth year of observing Ramadan while working at Enterprise. Through the years as I have been promoted, I have had to think about how I observe Ramadan from different perspectives.
Although the requirement not to eat and drink during the day is most apparent, there is also a heightened emphasis on patience and virtue during Ramadan.
In my first year as a management trainee, I remember my branch manager rolling out a rota to the team which was different for one colleague, as the other five of us were fasting. In this rota there were late starts, early finishes and designated time for breaks. This ensured that any sleep deprivation was compensated for and if you had been in from the start of the day you would be leaving before your energy and concentration started to decrease.
In my second year, as an assistant manager, I was working in a location where I was the only one fasting. I was lucky my branch manager had previously worked with a colleague who observes Ramadan. Just as my manager had done before, she ensured there were some late start times and that there was a space where I could do my daily prayers. She even fasted one day with me and took the branch out for their meal that evening. This was very thoughtful and gave me a chance to converse with the team about the background of Ramadan.
In my next year, I was a branch manager. Once again I was the only one fasting. I was attending meetings with my area manager and the other branch managers.
Discussions around Ramadan and best practice started months in advance, and my area manager stayed very close to me during this time, as I had a long commute.
As before, I was permitted some late starts and early finishes. What also came up during this time was training days and lunches. My area manager was very considerate when scheduling events during Ramadan so that I would be able to attend.
This year I am a branch manager at one of our seven day locations. Three of my team members and I will be observing Ramadan. We have been talking about this in our branch meetings for the past three months to ensure we have a rota that is suitable for everyone. I have been very mindful when booking holidays during this period to ensure the business and the team are not overstretched. As a team we have discussed that shorter, more frequent breaks would be more suitable and a modified schedule may be beneficial in those branches that can accommodate it.
During my years at Enterprise, I have learnt the importance of sharing knowledge about Ramadan so everyone is aware of what it means. This is the way forward. Even if you don't work in a branch that is directly affected during Ramadan, it is essential to do your research and have the relevant information. We are all future leaders and our business is so versatile. You never know when you may be in contact with a team member or even a client that may be fasting. This information is available from your fellow colleagues or members of your group's BAME (Black, Asian and Minority Ethnic) committee. I am fortunate that I have been able to balance my religion and performance in these 30 days.