Adoption is hard - Dylan's blog
Adoption isn't easy. It has its ups and downs, and many people don't understand what it is like. But it is the most incredible thing I have done and I would never change any decision I have ever made as part of it. Myself and my partner, Ryan, placed our interest in adoption in March 2019 and after telephone interviews and a face to face meeting, the ball started rolling in October 2019. This started with an early childhood interview to get a sense of what our upbringing looked like, and how supportive our support network is.

Following these interviews, we were connected with our social worker. She carried out the assessment process with weekly visits asking many questions about different aspects of our life to put together our official form that was to be presented to the adoption panel where we would be approved as adopters.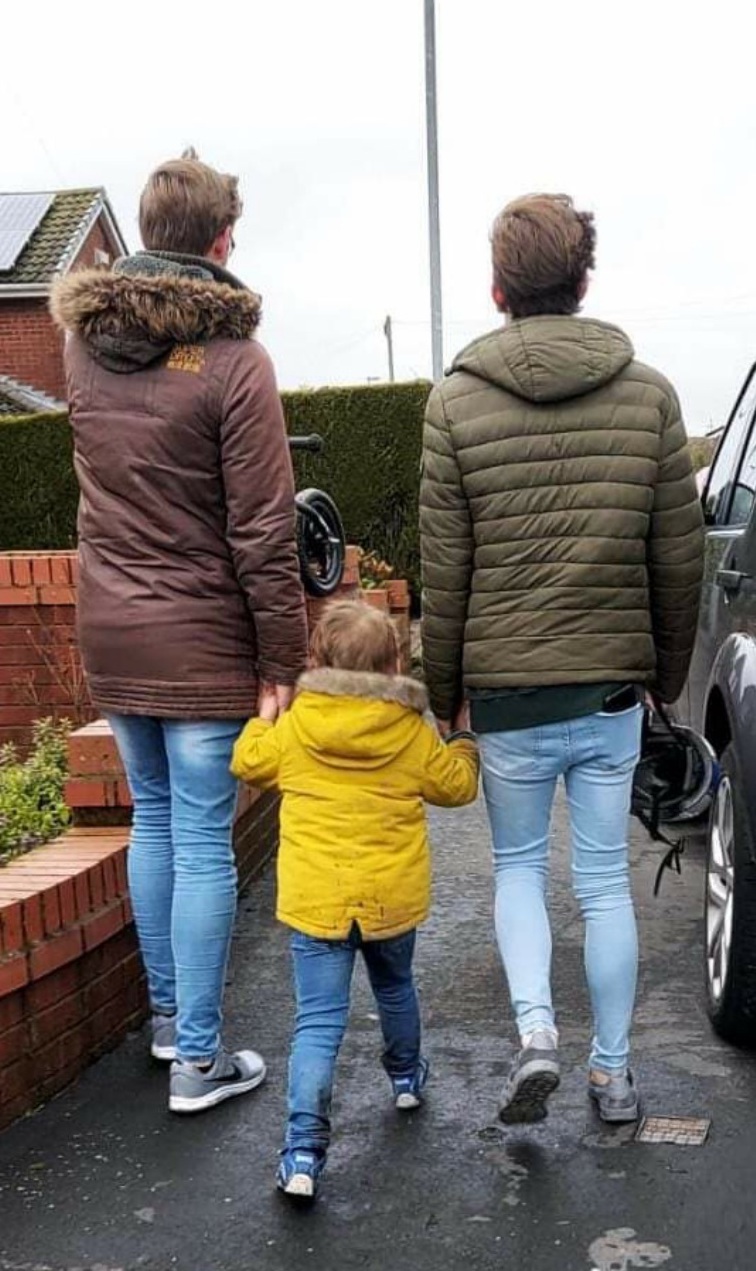 In November 2019 we attended 'prep class'. This was three full days of PowerPoint slideshows and presentations from adopters and social workers which explained the experiences of the different types of children that would be on the adoption register and the different types of behaviours that could present once placed with a child. In the class, we met multiple couples, and a few single people, all in the same boat as us. We made friends so we could all support each other throughout the process.

Starting January 2020, social worker visits started weekly and became more intensive as the realisation set in that things were moving quickly. We felt apprehensive not knowing what the future would hold, but we were so very excited that soon we would become parents to a child and give them the life that they deserved.
"He is the most resilient wee boy I have ever met and I am so proud to call him my son"
Months later, COVID-19 became serious. We went into a worldwide pandemic, and we were worried that things would go to a halt. We didn't know what was going to happen. Our adoption agency, Barnardo's, adapted very quickly and immediately started weekly video calls to ensure that we could press on with the assessment without letting a worldwide pandemic affect us. We were the guinea pigs. Neither the agency nor ourselves had ever gone through anything like this. We were all learning, and adjusting, together.

On June 11th 2020, we had our adoption panel. This was carried out through video chat and we sat before a panel of at least 10 people. They researched our assessment paperwork extensively and asked us questions about ourselves and clarification on some points. After the video chat, we left the call while all panel members discussed. Our future as parents lay in their hands.
They reached a result immediately. However, they lost the contact details for our social worker so couldn't let her know the result. We waited almost an hour before we found out what the future would hold. It felt like the longest hour of my life. Our social worker then called. She told us that it was the easiest decision the panel had ever made and we were officially approved to be adoptive parents.
"Many months passed by with some discussions going ahead with children's social workers and all falling flat due to a number of reasons such as the birth parents contesting the adoption"
Immediately we were given access to the Scottish adoption register, where we looked through profiles of children, trying to find the right match for us. At the same time, our social workers also looked through profiles and sending them to us. After weeks of searching and no child being a right match for us, we were opened up to the English adoption register. Many months passed by with some discussions going ahead with children's social workers and all falling flat due to a number of reasons such as the birth parents contesting the adoption.

At the end of September, we found the profile for a little boy. At the time, we didn't realise would become our son. Messages were flying back and forward between our social worker and his social worker, and she believed we were the perfect match for him. In October, we met him virtually for the first time. He was very excited and wanted to show us all of his toys.

Discussions continued for a couple more months, and on 10 December 2020 we had our official matching panel. This was virtual like the adoption panel in June. We sat before around 10 people who asked us questions about how we, and our support network, would be able to look after, nurture, and raise this perfect little boy. We left the call, and in under two minutes they said that we are the absolute perfect match and it couldn't have been an easier decision.

Usually, after approval, things move quickly. However, given the time of year, we didn't want to pull our wee boy away from his foster carer, where he had lived for three years, only days before Christmas. We sent him a photo book filled with photos of his new daddies, our pets, and his new bedroom.
On 14 January, we met our wee boy virtually for three days. He instantly started calling us Daddy before we even met him in person and it was the strangest but most special feeling. We then travelled to his foster carer's house and stayed for three days where we got to meet him, understand his daily routine, and get to know him. The final three days, he came to visit his forever home with his foster family where we got to carry out his routine at our house with the support of his foster parents.

On 25 January 2021, our little boy came home. He moved in and has taken on every obstacle amazingly. He is the most resilient wee boy I have ever met and I am so proud to call him my son. Ten weeks on, he has started nursery and is making friends. He loves his daddies, he loves his new extended family and he is safe and secure.

Throughout the time he has lived with us, we have had incredible support from our social workers with weekly video calls and daily texts. They are there for us day and night, and I couldn't be more grateful for the help that has been provided to us throughout the entire process.
Please reach out to your HR team if you are interested in the company adoption policy.