Sharing the bond
Sarah Gillis talks to Storm Baines to find out about his experience of shared parental leave following the birth of his twin daughters.
Shared parental leave became available in the UK for parents whose children were born on or after 5th April 2015. For many, it is a very new and undiscovered concept. However, our very own Storm Baines, U8 Senior Business Rental Sales Executive, decided to take shared parental leave following the birth of his twin daughters in November 2015 for seven weeks. This was the longest period of leave that he had ever taken during his 12-year career with Enterprise.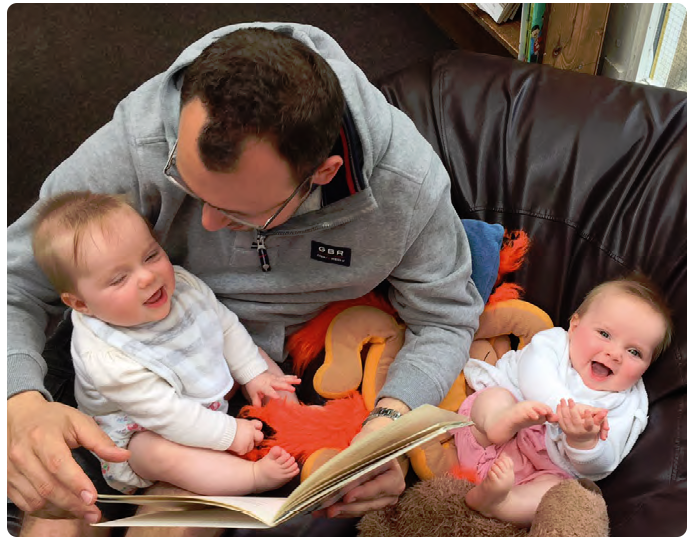 When I spoke with Storm it was clear that he is a passionate supporter of shared parental leave as it gave him special time to bond with his daughters. "I wanted to make the most of every moment," he said.
When Storm took parental leave, his wife Grace returned to her full time job as a teacher. Like many women, Grace didn't want to lose touch with her career or compromise career progression by taking a long period of time off. Shared parental leave allowed Grace to return to work without having to place their babies into childcare.
Storm was first made aware of shared parental leave after a friend took leave following the birth of his son. He had loved the time off with his baby and his wife had found the additional support invaluable. This was the trigger for Storm to consider a shared arrangement. Storm approached his manager, Steve Wood, and the group HR team about how it would work.
They provided guidance and support throughout the process. As the policy was very new, this was the first experience of shared parental leave for U8 Group HR Manager Lynne Mounsey. She was keen to assist Storm in arranging his leave and to learn more about how it could work for others in the business.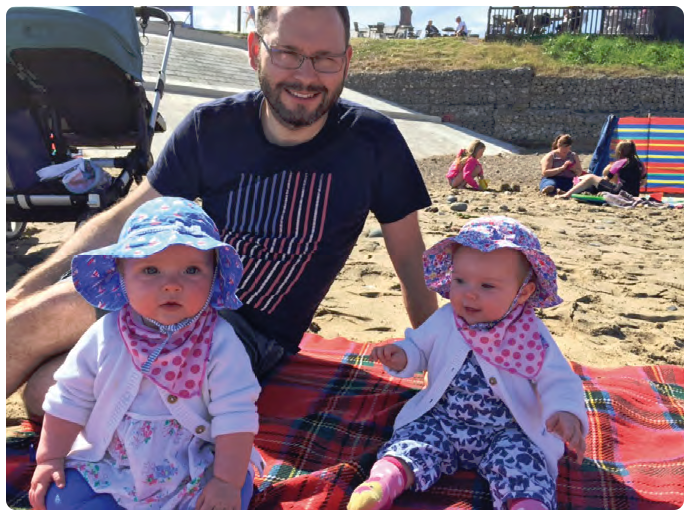 It was also important to consider the impact of his leave on his team: "Any period of leave can cause additional pressure to the business and on colleagues, however I was confident my team was strong enough and willing to support me in my absence."
I wanted to make the most of every moment
Having spent precious time with his daughters and supported his wife's desire to resume work, Storm also felt he returned to work with a fresh outlook on life and work: "I returned to work feeling refreshed," he said.
Storm believes taking shared parental leave would enable men to help break down gender stereotypes and remove many career obstacles. There are significant benefits for both parents and children in sharing the period of maternity leave and he would encourage colleagues to consider a more flexible approach.
Shared parental leave was a hugely positive experience for Storm and his family. He advises those interested speak to explore the options as early as possible with their HR team. "Shared parental leave is not a one size fits all decision, so anyone thinking about it should consider what works best for their family. For me, parental leave has been both a privilege and a joy."