New beginnings
Roya Soleimanifar shares her story of combining a new role as Strategic Account Manager in U3 with a move to Manchester.
Enterprise encourages employees to be open to moving to a new geographical location for an exciting role. With locations in more than 100 countries, it is vital to provide the best possible support when employees relocate.
Roya used Enterprise's partner relocation agency for a two-day accompanied home search to find a place to live when she was promoted in 2019 to Strategic Account Manager for the North West region. Roya explains, "My HR team shared information with me on our relocation package. It really opened my eyes to the support available and removed stress from the situation.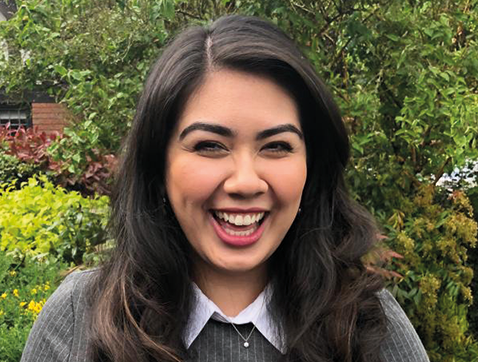 "Moving to a new city was tough. The relocation company allocated a Manchester-based agent who listened to what type of property I was looking for, and then arranged two days of viewing, which Enterprise gave as extra holiday. I really got the lowdown on Manchester, and the agency helped me find the right location".
The Enterprise relocation package
Enterprise partners with Sirva, a specialist relocation agency with a portfolio of services
30 days' accommodation with lunch and dinner is covered
Expenses can be submitted on a user-friendly app
Relocation bonus
Support with moving, removal, fees and references
"Enterprise would have paid two months' rent and cancellation fees if I had been tied into a rental agreement on my existing home – how many employers do that for their employees? It's a great benefit and means you are not held back from applying for a promotion because you can't get out of accommodation contracts. Our UK99 contracts team helped me negotiate better terms on my new flat. Enterprise also include three months' mail forwarding, so that was one less thing to worry about."
For international moves, Enterprise covers the cost of visas and work permits and will even cover the cost of language lessons if it's required for your role.
If you are moving with a family, your partner or spouse can request support with job applications, CV help, and even driving lessons, if needed.
My relocation was extremely positive, both in my group and with the support of Sirva.

Roya Soleimanifar
Roya adds: "It could potentially have been very stressful – a new job, a new city, loose ends to tie up. My relocation was extremely positive. I didn't feel isolated or unsure about anything. It helped me take the next step in my career. The first step towards getting somewhere is to decide that you are not going to stay where you are! There are so many opportunities at Enterprise, and the relocation support means that there are more reasons to seek out your next role."
You must be a full-time employee to be eligible for the relocation support. All benefits must be used within one year and you must be relocating more than 50 miles from your current location with the hiring manager's approval. To find out more about our relocation packages, go to https://youdrive.enterpriseholdings.com/benefits-c/uk-%20benefits-resources/ or contact your HR team.