Meet the women in finance: Ralitsa DeClemente Sandys
"Be happy with where you are and challenge yourself to be the best you can be"
Ralitsa studied for a degree in finance in the US after leaving her native Bulgaria and then for an MA in accounting at Aston Business School.
She joined Enterprise in 2010 on the finance graduate programme as an accounting coordinator.
Rali chose Enterprise after interviewing for a number of graduate programmes. The guiding principles resonated with her as she comes from a family of entrepreneurs and she felt that she would fit in and meet like-minded people at Enterprise.
She enjoys the fast-paced competitive mentality and feels Enterprise has recognised her achievements and developed her potential.
After 18 months she became senior accounting coordinator, then after a year she was promoted to accounting supervisor. Eighteen months later she was promoted again to accounting manager and in 2017 she was appointed assistant financial controller which required a move to Scotland.
The move coincided with her becoming pregnant. Shortly after her son was born, she was promoted to financial controller of another group, requiring another move.
Rali finds the most challenging part of her role is ensuring everyone is focused on the same goals and targets, and she works closely with all the departments she manages to ensure they move forward together.
She takes inspiration from her family, and especially their work ethic and expectations. She says has Shannon Proctor taught her how (amongst many things) to manage people, and that Diane Mulholland empowered her to be a strong female leader in a male dominated industry.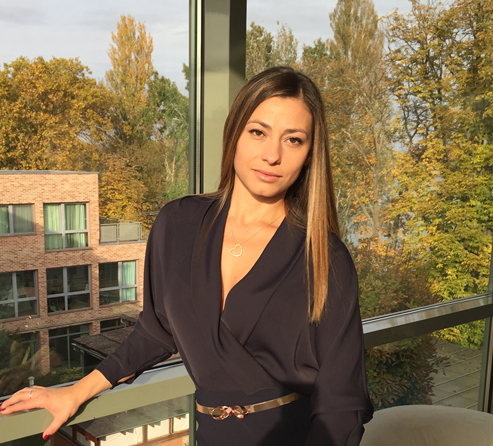 Rali's advice to someone starting their Enterprise career is to have a plan: "Plan each step, be resilient and disciplined, sacrifice time for study to reach your goals. Always reflect on your accomplishments and ask, 'have I done this right and how can I do this better?' Be happy with where you are and challenge yourself to be the best you can be."