How it started and how it's going: Charlotte Irwin
Why did you join Enterprise?
I started at a different smaller company and I quickly realised there wasn't much potential career progression in the role I was in. I then applied to get on the Management Trainee programme so I could work my way up. I loved the idea that every higher-level management employee began on the same programme as me and everyone is promoted on merit alone.
What do you think makes Enterprise a good place for ambitious women?
When I started with Enterprise in 2019 my branch and area manager were female so by having visible females that are successful gives other female's confidence, and that they can do the same.
What would you have done differently now that you've been working for a few years?
I think I would have moved to a bigger branch sooner as during the pandemic I moved to Swindon and by doing that move it really helped me gain further confidence and knowledge for the next step. While there was a delay in completing my MQI I asked to take over more responsibility including running the day and training new hires. Therefore, once I could pass my MQI I was already in the position straight away to be an assistant manager.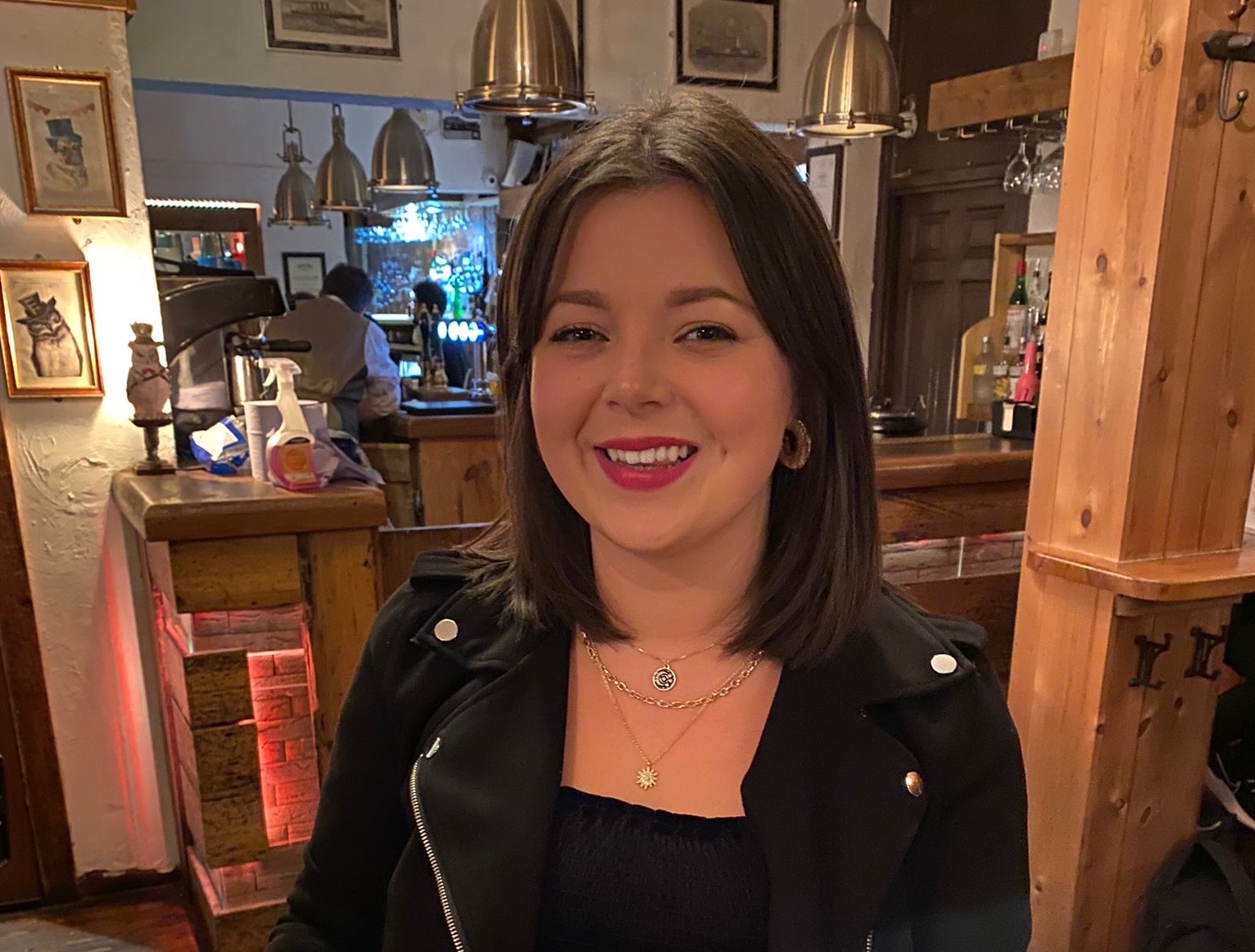 "I joined the LGBTQ committee to become a part of Enterprise community and the amazing things we do"
Looking back, how would you have advised your younger self?
To not be afraid to reach out for help and get involved more. I think my confidence set me back slightly when I was younger, and I won't let that happen now.
What are some of the factors that have led to your success?
Asking questions! I have always made sure that I try to find out anything I am not sure on and reach out to people for help and advice. Since joining Enterprise, I have always had a mentor and I now mentor a trainee as well. By doing this not only are you opening your network opportunities but you're advancing your learning too.
How would you advise women just starting out on their Enterprise career?
Get involved in as much as you can. When I started my priority was to gain relationships within my area and then I joined the LGBTQ committee and attended as many events as possible. Not only does this help in my networking it also enables me to become a part of Enterprise community and the amazing things we do.
How important is it to have a clear career goal?
It is important I am on track and want to progress to become an area manager however I believe its important to keep your options open as I really love training now also.
What do you do in your spare time?
Now all my free time is spent wedding planning! I'm getting married in just over a year so it's all hands on deck for that.