Enterprise offers a wide range of career paths that enable employees to learn new skills and embrace new opportunities. We caught with our AVP European Airport Properties and Relations to learn more about what her role entails, and the career journey that got her there.
How did you get to be AVP European Airport Properties and Relations?
I joined Enterprise as a legal and legislative liaison in the government and public affairs team in the US and I then moved into a variety of roles at HQ in car sales, real estate and airports.
I briefly left the company to work in a St. Louis law firm before becoming a 'boomerang employee' and coming back into the business. I moved to join the European HQ team as Airport Properties & Relations Director in 2014 and was promoted to AVP in April 2019.
What is most rewarding about your current role and responsibilities?
I very much enjoy working closely with our regional European operations and airport teams. It is an incredible privilege to support them and contribute to their success. I'm also grateful to work with amazing colleagues in the EU airport department. It's exciting to see how much our airport operations have achieved in a few short years, and I'm equally excited to see what the future will bring, even with the impact of the pandemic.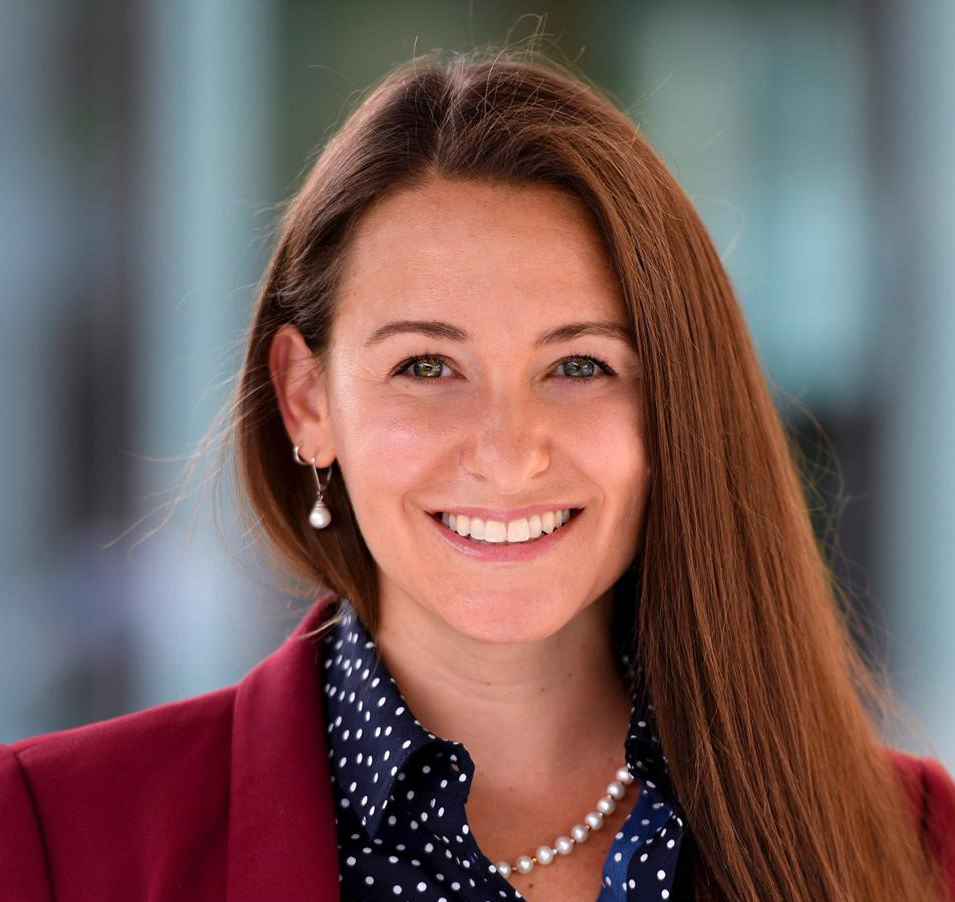 What challenges have you faced within your current position?
Every day brings a new challenge and especially so in the past few months. Managing multiple brands in an environment where there is continuous change is hard. There are multiple counter and parking moves as airports adjust to new conditions and drive their own agenda, sometimes in a single contract period.
We are the world's largest mobility provider, and because our approach is to meet the needs of our customers very locally, in some locations in Europe we are not the largest airport operator. By leading the industry conversations with airports we are able to share global trends and best practices that lead to positive outcomes for everyone, and allows our airport teams to provide the best service to our customers in an operationally efficient way.
"Never underestimate the importance of mentors throughout your career"
Which of our Founding Values means the most to you, and why?
Each of our Founding Values carries an important message about how we work. "Personal honesty and integrity are the foundation of our success" is the one that resonates the most to me as it is intrinsic to how we interact as people.
My role involves developing lasting, solid business relationships with key airport decision makers and wider stakeholders including government officials, trade bodies, consultants and vendors. Even when I started with Enterprise, I had the privilege to work closely with senior management, and I saw how this value reflected in their interactions both internally and externally. It is a value I live by each and every day and try to reflect in everything I do.
A previous manager once gave me the best bit of advice – when in doubt in a situation, ask yourself, 'what would Andy think?' Then you know what to do.
What recommendations and tips would you give to current and potential female employees who are looking to progress within the company?
Get a mentor, and if you can, get more than one! Never underestimate the importance of mentors throughout your career. It is so important that you have someone experienced to speak to informally about challenges you are facing or to assist with personal development. Regardless of your role or tenure, mentors are invaluable assets and often become your sponsors (kind of like a cheerleader) over time.
Seek out opportunities and set big goals for yourself. Be visible and raise your hand for projects even those that may not always present themselves directly to you. Take opportunities that come your way, and if there aren't any try to create them. There is a lot of opportunity to speak up and share ideas and thoughts about how your teams and departments can best support the business as we continue to work from home and adapt to new ways of interacting and doing business.
Build your network even though it can now be difficult to branch out and meet new people. Involving yourself in activities on campus or within your region so that your name, personal brand and business contribution are clearly known. Join committees and participate in campus activities to branch out, meet other colleagues and grow your network.
What do you enjoy doing outside work?
I have two beautiful daughters. Chloe is a Zoology student at Exeter University and Ainsley is in Year 11 doing her GCSEs. As travel to our airport locations is on hold, I enjoy time at home with my daughters, taking our two dogs to the park, and exploring all the UK has to offer. We're an active family - we do Parkrun on Saturdays and we cycle in Richmond and Bushy Park. I'm an avid runner – ultramarathons are my favorite race. I find long runs to be a nice mental break – I often listen to podcasts and audiobooks when running.