Being an LGBTQ+ woman at Enterprise
As an LGBTQ+ woman, it was important for Sina Geissler to apply to an LGBTQ+ inclusive organisation for her summer internship. She was immediately impressed from her first Google search of Enterprise and successfully applied to become an EMEA Human Resources intern based in Egham.
What attracted you to Enterprise?                                                    
I graduated with a degree in Business Psychology and wanted to gain experience outside of my native country, Germany. A friend working at Enterprise in Germany recommended the company because of how much Enterprise do in terms of LGBTQ+ inclusivity.
As I was moving out of Germany, it was even more important to work somewhere where I could be myself. When researching Enterprise, I was very impressed and I immediately came across several LGBTQ+ inclusion quotes from Donna Miller, the European HR Director. I was successful in my application and had an extremely positive recruitment process.
"Just be open and honest to yourself"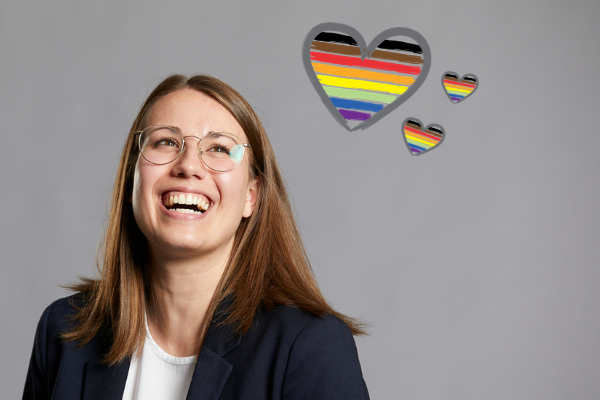 How was the experience of being open about your sexuality in the workplace?
I never thought about hiding anything. I already knew I would feel comfortable and I could see PRIDE rainbows on lanyards and pens which communicated the inclusive culture.
From my first day, I would say I had a girlfriend if anyone asked me and it was received as a completely normal thing. No one asked loads of questions or seemed shocked, unlike other organisations I have worked in.
I am happy to answer questions and I can see the difference in Enterprise culture as people are already aware of what being LGBTQ+ means, so naturally, people are less surprised.
What LGBTQ+ related projects and events have you been involved in?
I have been involved in the biggest LGBTQ+ project of the year which was our Stonewall submission. I have made an action plan including LGBTQ+ initiatives and policies I noticed we were missing, which should create meaningful changes in the future. I also attended the first-ever bi-PRIDE in London with Enterprise. This was cool because the bisexual topic is sometimes overlooked. People are becoming more aware of bi-visibility and it's good to see Enterprise supporting bi-PRIDE and bi-visibility day.
Were there any role models who helped you feel comfortable in the workplace?
Ashley Hever is a big role model for others to be open as he is a senior leader which is great. He shared a newspaper article with me about Alice Bowerman, an employee who stood up to LGBTQ+ discrimination she experienced outside of work, which shows there are people in Enterprise that promote LGBTQ+ equality everywhere.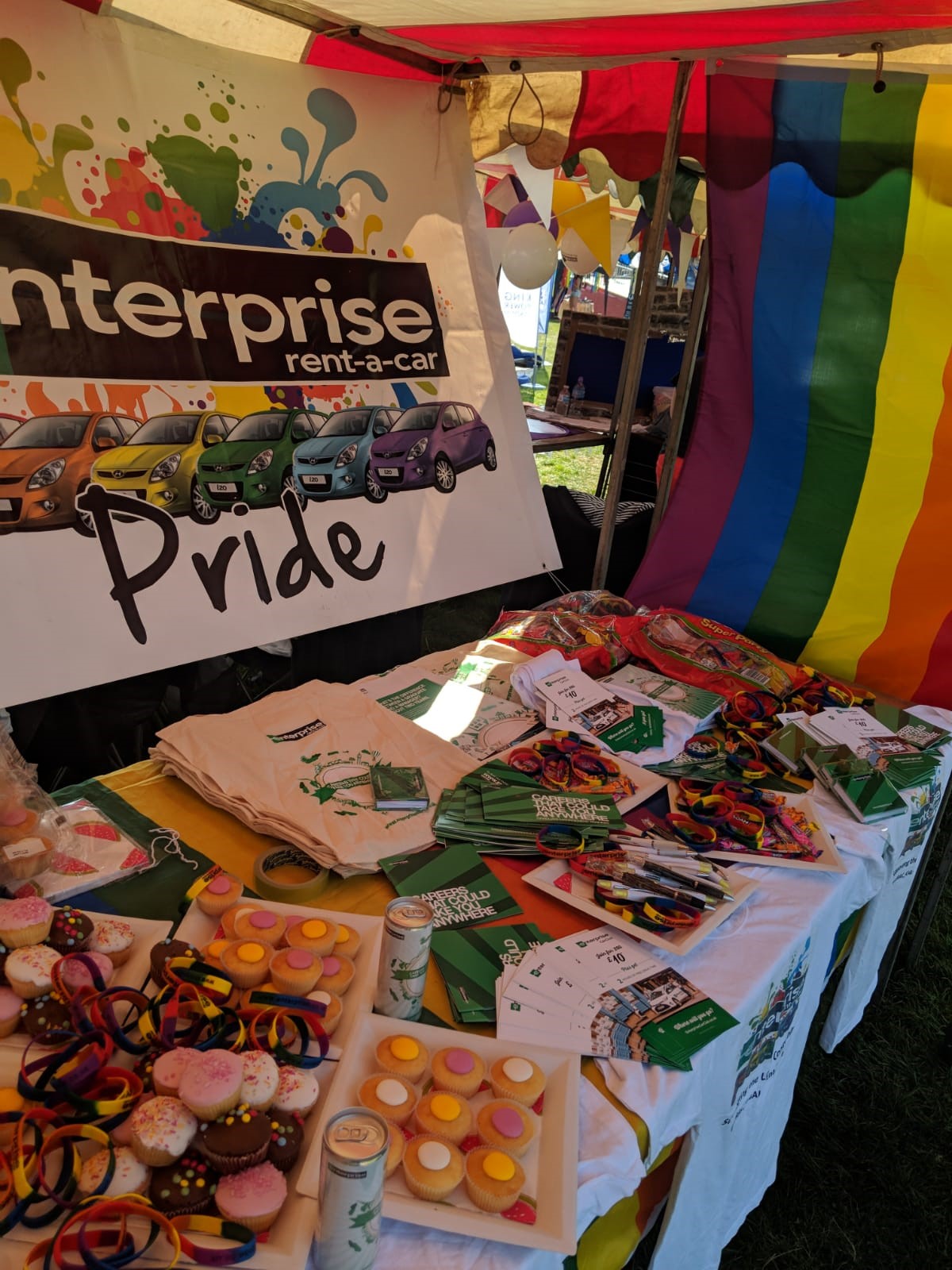 What advice would you give to an LGBTQ+ female who has not disclosed their sexuality at work?
Speak to people you trust and be totally authentic with your thoughts. The more people you hide it from, the weirder it feels, and then you lose energy and perform worse in your job.
You can join the LGBTQ+ network as an ally and get involved with events where you can speak to people who have already come out, which could make you feel more comfortable with doing so yourself.  Just be open and honest to yourself.